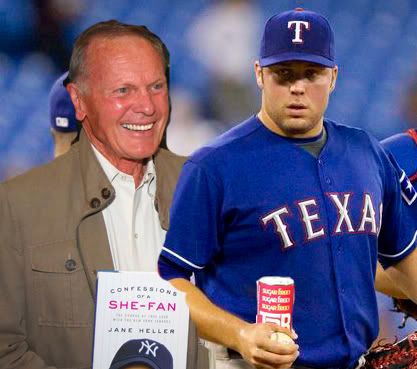 Some interesting info provided by Joe De Pastry
from a comment on a previous post
Things Ron Darling and John Smoltz will not tell you about tonight's actual starting pitchers:
A.J. Burnett's career W-L percentage is virtually identical to Nolan Ryan's, and his career K/BB ratio is better than Ryan's.
Tommy Hunter is the grandson [by artificial insemination] of actor Tab Hunter, after whom the worst tasting diet soft drink in history was named, and whose film career is best remembered for his roles in "Operation Bikini," "Island of Desire," and "Lust in the Dust" [starring female impersonator Divine], and his debut performance in "Gay Casting Couch 7: The Warner Brothers and the Pool Boy."