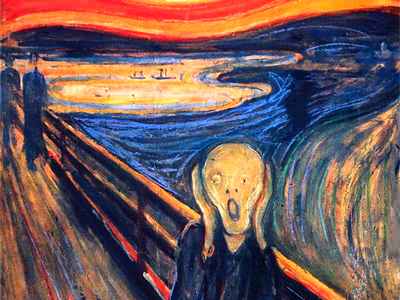 Last night,
on the first play of a series
, they were called for delay of game.
I mean... wow.
How do you do that?
Your team gets the ball. Your offense jogs onto the field. You huddle. You've called the play on the sidelines, right? At this point, there shouldn't be a big debate on what to call. You say the play, break from the huddle, and everybody jogs up to the line of scrimmage.
The Giants run a no-huddle offense. They are supposed to move fast, keep the other team unsettled. How is it that
on the f*ing first play of an f*ing series, you can't f*ing snap the f*ing ball in the f*ing time allotted?
This is absolute genius.
This is the next phase of human evolution in mediocrity.
New York City... The Paris of culture, the Mecca of finance, and the Podunk of pro sports.