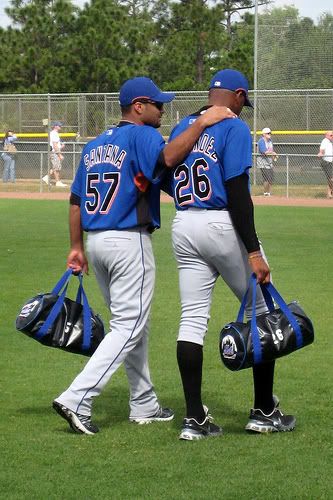 No it wasn't because he wasn't invited to Suzyn's birthday party.
"El Duque" walks away
MIAMI — Orlando "El Duque" Hernandez walked away from Class AA Harrisburg yesterday, abruptly ending his season without returning to the major leagues.
According to the Patriot-News, Hernandez left the Senators in part because he hadn't yet received an opportunity to be promoted to the Nationals' roster. The Nats signed the 44-year-old right-hander and half-brother of Livan Hernandez to a minor-league contract last month with the understanding he'd be considered for a spot in the bullpen based on his performance. In six appearances with Harrisburg, he went 1-1 with a 1.86 ERA.