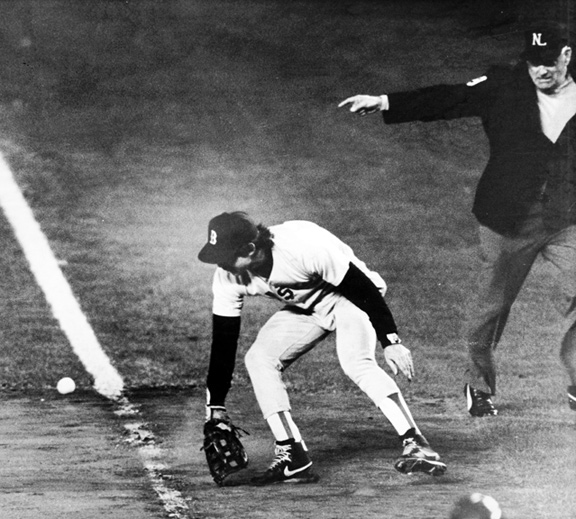 The world hasn't produced a new one in 27 years.
In fact, Boston's success in the last two World Series has obscured the likelihood of a new generational Redsocks scapegoat emerging. But I don't think the team can lose a World Series without one.
Middlebrooks may have played his hand too early. A new Buckner would probably only develop in Game Six or Seven, when the Redsock Nation is insane with scrutiny. The pitcher, Craig Breslow - if he comes in and blows another lead - he could steal the show.
But if the Cards could run the table - win the next two and never return to Boston, Will "F-----g" Middlebrooks could become the IT IS HIGH "Yankee Opponent of the Year."
The election will commence soon.