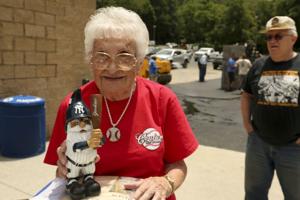 1. Yankees release 2016 schedule!
2. Yankees open spring training!
3. Yankees unveil spring training hill for workouts!
4. Sabathia and Nova compete for fifth starter!
5. Yates beats out Pinder and Goody for final roster slot!
6. A-Rod unveils new girlfriend, says he'll retire after 2017, then takes it back!
7. Aaron Judge hits long home run off Tony Pena in batting practice!
8. Jacoby Ellsbury!
9. New foods revealed at Yankee Stadium!
10. Season begins with Opening Day!