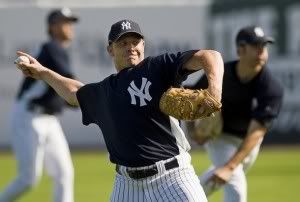 following up El Duque's news of
Mark's first victory in Houston
Come back to me my Mark Melanchony baby.
Pack your gear up and wear the blue
We lost you to one of Cash's foolish fancies, baby.
Adding Lance Berkman to his special dung-like stew

Our Yankee cloud lacks a silver lining.
Wait we must till Brian's through.
Cry my honey dear
While we kiss away this year
And we'll all be melancholy too.