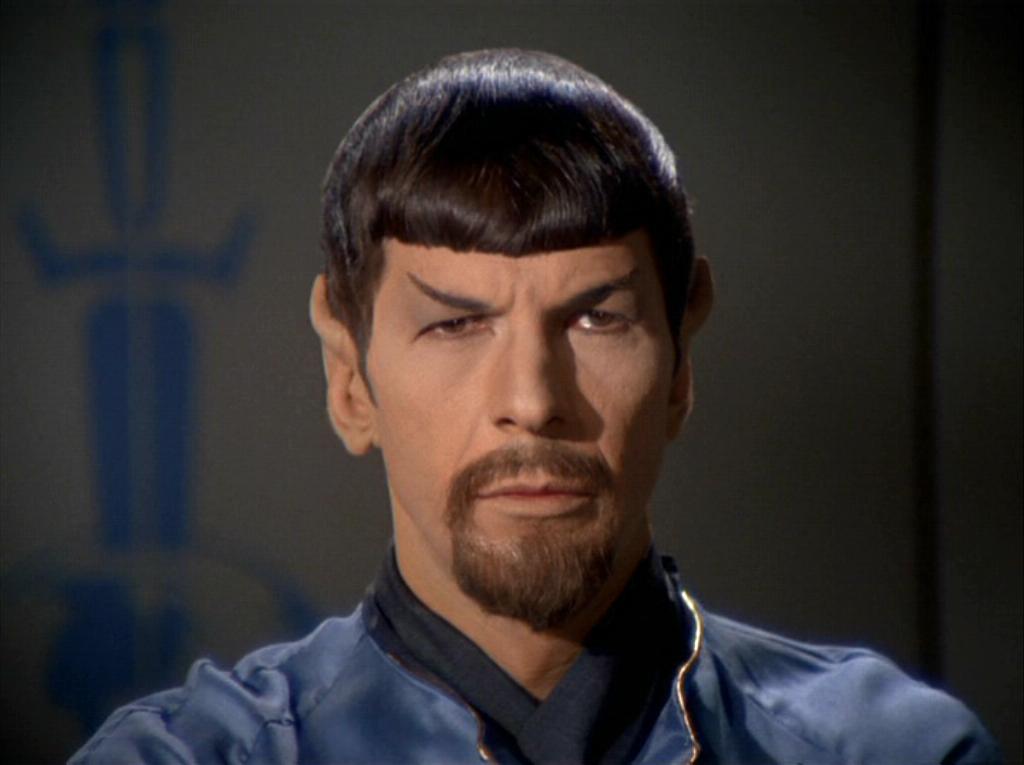 Soon, the spend-crazy 2014 Yankees will glimpse two alternative universes. In one, Mark Teixeira returns to old form, which means great defense, 30 HR and 100 RBIs. The other is where he becomes Evil Spock... yes, Tex Overbay.
(A media time out here. I do not wish to bash the name of Mr. Lyle Overbay. Of the Yankee scrap heapers last year, he was the most dependable, personable and the best clutch hitter. With the tying run at second, I'd take him in a heartbeat over A-Rod or the Grandy Man. He gave the Yankees all he had. It just wasn't enough.)
If the Good Spock returns, the 2014 SS Yankeeprize order looks like this:
Ellsbury, Jeter, Beltran, Soriano, Teixeira, McCann, Roberts, Johnson, Gardner.
That team can win 85 games and compete for the One-Game Playoff Selig Cup.
But if Tex's bum wrist doesn't heal - and history shows mixed results - the gold-plated lineup looks more like 81 wins. No Selig Cup. No nuthin. And with a couple injuries, a sub-.500 season - known to Yankee fans as Armageddon - becomes easily imaginable.
Right now, there remains talk around the Yankiverse about signing Fernando Rodney or Ubaldo Jimenez. The Yankees are playing cheapo, and - frankly - I don't blame them. Because we still don't know which Teixeira universe awaits us. If Good Spock returns, we can scrounge and wheedle for spare parts. But if Spock wears a beard - neither Fernando Rodney nor the team's ban on facial hair can save us.
Every spring, the upcoming season seems to hinge on one player. Last year, I stupidly thought it was Austin Romine. I was a fool. But who among us imagined losing Jeter, Granderson and Tex? This year, we all do. In fact, we see injuries everywhere we look.
The whole post-season has been a blitz of crossroads - all of them out of our hands. We had the Robbie Cano decision. Then came the A-Rod ruling. Then Tanaka decided where he wanted to play. Meanwhile, Hal Steinbrenner spent a boatload of money on this team - and scrapped the austerity plan that subverted last year's team. And he sold the YES Network to Fox.
I think all those signing stemmed from that deal with Fox. The Yankees have money to burn, and Fox Network demands that they field a solid team. But there is no such thing. We are merely approaching the next fork in the road. And make no doubt about it: Everything, everything, EVERYTHING, rides on those thin wrist tendons of Mark Teixeira. Beam them up, Scotty. We gotta know which Spock is coming.