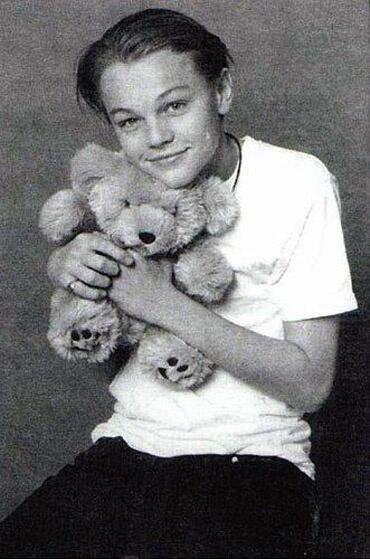 1. Which of our opponents will sign the big free agents?
2. Can Hal Steinbrenner guide us to
The Promised Land...
that magical, vaunted $189 million Yankee payroll?
3. Nick Rumbelow or Nick Goody? Have at it, Yankiverse!
4. Can Tex bear the full load of a season, which reminds me:
Did Leonardo DiCaprio really get raped by a bear?
5. What will John Sterling's home run call be -
Wait a minute: Do bears rape people? I thought they just ate you. Now, they rape you? That's it, I'm done with the woods. This whole topic is far too disturbing.
6. Will the Yankees trade Brett Gar-
WAIT: Wouldn't a Hollywood studio use a stand-in for Leonardo during a bear rape scene? Isn't that what stunt men do? Of course, this would be asking a lot of a stunt man.
7. Why didn't the President give Yogi his medal -
wait a minute: Does this stain the - until now, pristine - image of Yogi Bear? I mean, come on: The way he always grinned at the Park Ranger? Something was going on. Yogi was grabbing more than picnic baskets.
8. Screw the Yankees.
This bear thing is sick. Should the Chicago Bears change their name? I consider the Washington Redskins to be a racist title - I've hated that team since Joe Theisman, anyway - but does this put the Bears over the top?
9.
Once you've had bear, do you ever go back? Does a bear - uh - do it in the woods?
10. Seven years from now, Boston will really regret signing David Pri-
wait: Did the bear have a name? Because I bet Leonardo had a pet name for him. I bet he called the bear "Oscar." He better get more than a measly Golden Globe.
And who gives a damn about David Price. He'll have three great years, opt out, and then we'll sign him to a seven-year. Isn't that how the Yankees normally do business?
(Why do I feel like Leonardo?)