It's simple. All we have to do is divine from what we know of him. Is he the sort of man who would pitch for the Cubs, the Dodgers or the Yankees? Now, only a great fool would pitch for the Cubs, because he would know he'll never win a World Series. And he is not a great fool, so he should never pitch for the Cubs...
But... because he knows that if he pitches for the Cubs, nobody would ever expect him to win a World Series, he could never be a disappointment, and so he could clearly choose to pitch for the Cubs...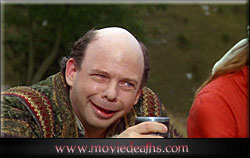 But... he comes from Japan, which, as everyone knows, has a great tradition of honor, so he would never choose a team that has no chance, because it would the same as accepting defeat, which he would never do...
Unless... he has already won a miracle championship in Japan, in fact, gone undefeated and led his team to a once-in-a-lifetime championship - which he has done - which means he'll never have to prove himself, and he is free to accept a similar challenge, because it won't matter to his reputation at home...
Nevertheless... We would only think that he would seek such a challenge, when in fact, what he wants most to do is win a championship every year, and he realizes that if he goes to the Yankees or the Dodgers, he has the best chance to do that, and to win championships in two countries...
But... if he goes to the Dodgers, he will be the third or fourth starter on a team where expectations would be astronomical, considering the unprecedented amounts of money being thrown into the team, and if he doesn't win, he will be subject to intense scrutiny from the disappointed and perhaps angry fan base...
So... he would go to the one team with the greatest tradition, and the greatest need, which is also the team with the deepest pockets, where he can be hailed as a savior, especially considering the team's other ace was a butter bean who has now turned into a matchstick, and TV network is running out of attractions for viewers... Anything else, that would inconceivable!
Unless we're wrong and he goes to Boston.