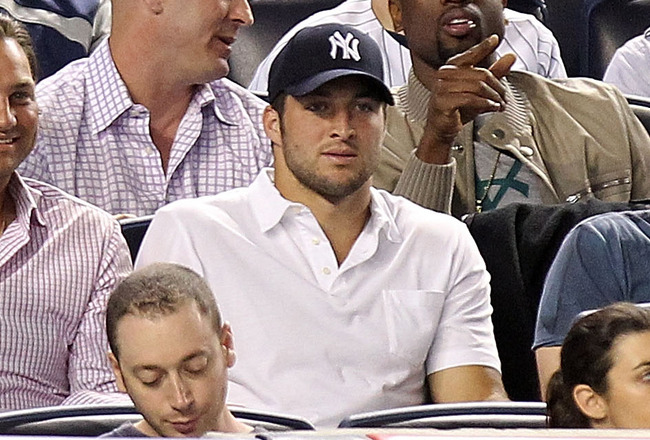 "Coach Ryan, praise the Lord, spake unto me about men who hath taken the she-maiden form, but I still wasn't ready for that subway ride."
"I"m sorry, what was it you said? I was silently talking to God."
.
"Guess what!

Today, a guy on the street sold me a Rolex for only five dollars!"
.
"I can't believe that I'm actually here, watching the team that traded Jesus! Look, ma! I'm sinning! Weeee!"
.
"Actually, I'm a little disappointed. I'd gotten it in my head that there would be a Broadway production of 'Brigadoon.'"
.
"... So I said, 'Painted Jezebel of Gomorrah! Stop thy dance of witchery! Thy fetishes of flesh hath made me spilleth my seed!' The whole Starbucks went quiet..."