When outfielder Ichiro Suzuki drives in his next run,
it will be his
15th RBI
for the season!
Speaking of RBIs, Yankee team leader Jacoby Ellsbury
- with 54 - is currently on course
to finish the season above the magic number of
60!
With his impressive .291 on-base percentage,
Yankee hitting machine Carlos Beltran is now
within just two of reaching an
elusive
40-run
season!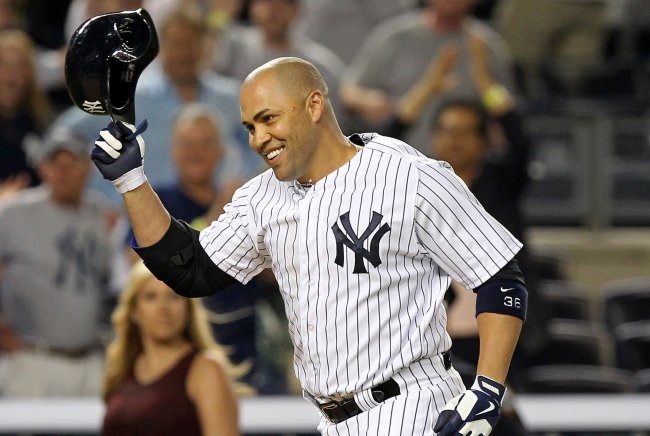 Bullpen lug nut Rich Hill's scoreless inning streak