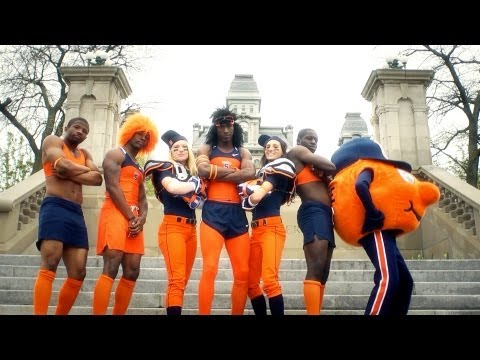 The Princeton Review has anointed Syracuse University as the nation's No. 1 party school, causing top SU officials to be shocked...
shocked!
In fact, over the last year, signs of SU's looming triumph have been everywhere.
1. Maxwell School of Citizen and Public Affairs institutes "Toga Friday" dress code.
2. Pews in historic Hendricks Chapel retrofitted with cup-holders.
3. Class of '14 diploma features half-price coupon for Liquor Square.
4. Spring break set for 4/20.
5. After wave of injuries, Jim Boeheim tells reporters team is down to "stems and seeds."
6. 2015 commencement speaker KeiSha.
7. Outgoing Chancellor Nancy Cantor says future plans include "getting high and watching SpongeBob."
8. Carrier Dome hardwood court repainted for beer pong.
9. Newhouse School for Communications launches "Mondays with Molly."
10. Beloved "Otto" mascot changed from orange to "Otto the Shot of Jello Schnapps."