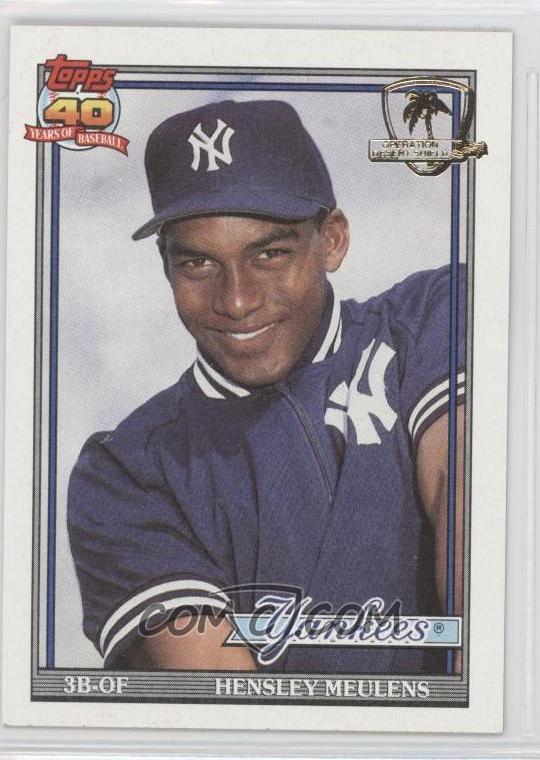 Since the dawn of time, the Yankees have been blessed by great, lyrical minor leaguer no-name names, such as Tucker Ashford, Bronson Sardinha and Colter Bean.
But no former future hall of famer name ever generated more false hopes than Hensley "Bam Bam Meulens," (the reincarnation of "Bye Bye" Balboni, except he played on the other side of the infield – if you want to call standing at third base "fielding.")
Now, at last, we have a new Hensley – Ty Hensley, our first-round stud pitcher pick, the latest "future Roger Clemens," even if such a designation conjures unintended legal suggestions.
Obviously, we are in a race to give this young 6'5" hurler a nickname, such as "Ty the Guy," or Ty "Em Up" Hensley.
In remembrance of an august Yankee tradition, I suggest the following: