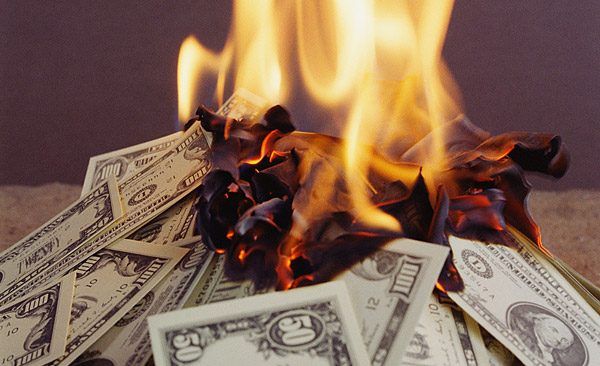 Seattle, the city that gave us Windows 95, is still celebrating the $175 million deal that will keep Felix Hernandez in a Mariner uniform for at least the next two years.
Two
years? WTF? I must mean seven years, right? That must be a typo, right?
Nope. Two. And frankly, New York should be toasting King Felix's ascension, which is the durn best news since Cano became a U.S. citizen.
Listen: For starters, no longer does CC Sabathia shoulder the anvil of being "baseball's highest paid pitcher," which to drunks and Redsock fans means he should throw a shutout every time he takes the field. Well, life doesn't work that way. A good pitcher is a good pitcher. But every year CC didn't win the Cy Young, we faced some acne-pocked Yankee-hater who'd say, ha! he's the highest paid pitcher but not the best. Ha!
Well, ha! no more.
But secondly, and more importantly, whenever a small market team empties the couch for a slab of meat, instead of keeping said side of bacon, it's actually a guarantee he'll end up finishing the contract somewhere else. As soon as Felix has a bad year, or Seattle falls apart, the GM and local Gammonites will start whipping up the chorus to send him - and his team-killing salary - packing. Teams always need a scapegoat, and the highest paid player wears the biggest bulls-eye.
That's how the Dodgers did it with Kevin Brown. That's how we did it with AJ Burnett. (And how we originally secured A-Rod from Texas.) Think Josh Beckett. Carl Crawford. Jose Reyes. (Hell, the entire Marlins roster.) Rich or poor, doesn't matter. As soon as something goes bad, the bigger the contract, the more the franchise wants to escape it. And theoretically, that's where the Yankees step in.
Maybe King Felix will stay baseball's best pitcher for the next seven years. And maybe Seattle will have a great team - they sure picked our pockets with Jesus Montero. But I dunno. I'd say the odds are better this weekend than last that Felix Hernandez will someday be a Yankee. An overpaid Yankee, beyond his prime, but aren't they all?