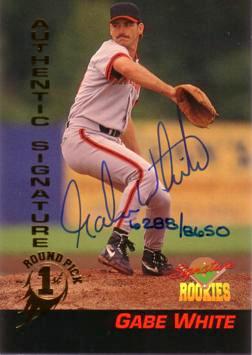 Considering Brian Cashman's terrifying effect on LH relief pitchers - he steals their souls and keeps them in a vault buried next to Big Papi's jersey, below Yankee Stadium - our
first round
top pick in yesterday's draft, Jacob Lindgren ought to go into hiding. He's a steely-eyed closer from Mississippi State, up for a bunch of national college rah-rah awards - a junior and certain to sign away his soul. He's 21, old enough to drink - which he should do, heavily - considering the impending horrors that await him.
The Cashman LOOGY Curse is one of the Yankees' most frightening certainties: The team - which plays in a LH-hitting bandbox - can never keep a decent lefty-specialist.
Cashman devours their souls like potato chips.
Cesar Cabral, Clay Rapata, Boone Logan, Damaso Marte, Mike Dunn, Phil Coke, Aaron Laffey, Raul Valdes, Steve Garrison, Royce Ring, Billy Traber, Kei Igawa, Ron Villone, Mike Meyers, Chase Wright, Matt Smith, Sean Henn, Paul Quantrill, Alan Embree, Alex Graman, Wayne Franklyn, Jason Anderson, Felix Heredia, Brad Halsey, CJ Nitkowsk bi, Gabe White...
had enough?
Cabral was a slappy-happy story of spring training. He made the team out of nowhere, looked tough on lefties. We couldn't wait to try him out on Big Papi. Then... whoosh... a few hit batters and a meltdown, and he's gone. And - of course - Matt Thorton has been horrible. And now we have that LeBlank dude, whose name - out of protest - I will purposefully never remember.
I wonder where they will start this kid. Trenton? He's old enough. And Cashman is always looking for another soul. Is Brien Taylor still throwing?