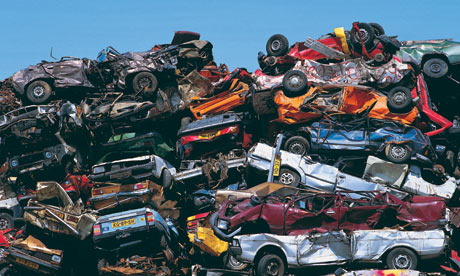 This week, as usual, the Evil Empire (TM) set course firmly in the direction of both heaven and hell.
For starters, the storied organization of the Babe, Mick, Joe D and Yogi went out and signed Corey Patterson, Brent Lillebridge, Randy Ruiz, Yoshinori Tateyama and Mike Zagurski. (No word on Sidney Ponson.) This zombie pillaging of the scrap heap has become the hallmark of the modern Yankees: Never pay premium prices when you can find 10 factory rejects instead.
And we've been rewarded - for a while. Unfortunately, just as we congratulate ourselves for being so smart in signing somebody, he reverts to form and kills us. This week, we spent God knows how much money - in nickels and dimes - because the owners won't pay big ticket players.
At the same time this week, we finally gave a chance to Zoilo Almonte, the star of the last two spring trainings. Last night, he gave us an injection of youth and hope that the team has not seen since - well, David Adams.
All right, Almonte had a big day. So what? Who knows if he'll be any good? Who knows what his future will be?
But, wait, WAIT, COMRADES, LISTEN:
That's the beauty of Zoilo Almonte! We don't know what he'll do!
From day one, we knew what Ben Francisco would do: Flounder. It's what he'd always done.
We always knew Vernon Wells would hit a slump - he hit .220 last year. Same with Travis Hafner, same with all the scrap heap veterans
: Their ceilings are well defined, visible to everybody else in baseball; we just look the other way.
The worst part of being today's Yankee fan is the constant churning of bum-rods.
This week, I personally gave up on Vernon Wells: Yep, I started rooting
against
ol' Vern. I concluded that if he gets a base hit, it will just
hurt
us, because it means another week or month of torture, watching a tired old veteran play out the final act of his career by taking down the Yankees. It's the opinion I reached last August on Andruw Jones, after watching him systematically kill rallies for two months.
Zoilo Almonte: What a refreshing sight. At last, somebody's whose ceiling is not set in stone, a movie whose outcome cannot be predicted. He's almost a reason to watch. And frankly, until A-Rod and Jeter -- the ultimate mysteries -- there aren't many reasons to care.