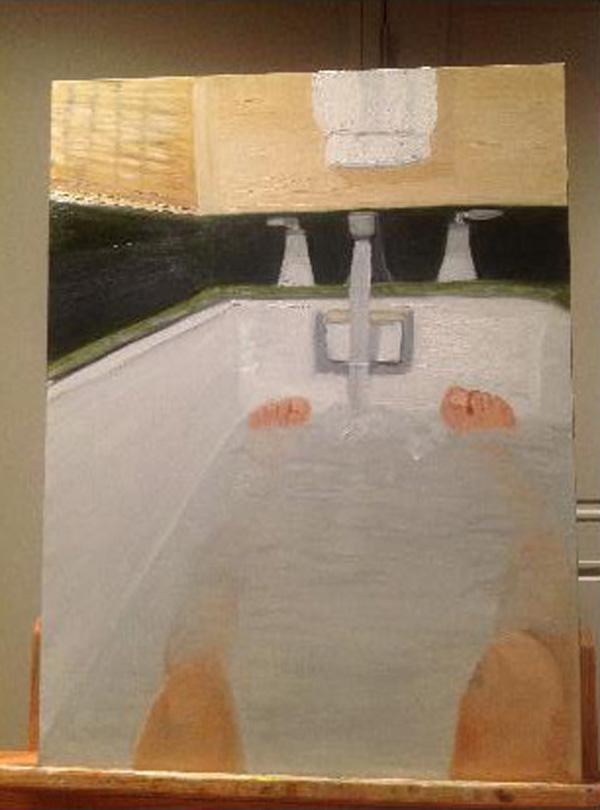 (Courtesy of George W. Bush)
That's right - "banned from this site." We can do it. We know who you are. Alphonso didn't work all those years in the CIA without picking up a few tidbits. We know where you live and what you're wearing on your head.
We know whether you've been dressing up in your cute little blue and orange pantaloons and gone out wearing your little
happy-fan
Met cap.
That's right.
Met
cap. Not Mets cap.
Met
cap. As in
"Met fan.
" As in
Met.
If we see any of you sashaying around in your "happy-fan" Met gear - you're
done.
Understand? You're
out.
We're banning you, cutting you off. Get out! Go away! SHOO! And don't come back. We don't need you or your kind. We don't want you. You were never a Yankee fan. You were an infiltrator.
If you find one of these newly minted "New York sports" fans - until recently, they wore Yankee caps, but now, they're on the Met ticket -
cut them off.
An old fashioned shunning, that's what I say! Actually, if I had my way, they'd get hauled down to Scummy Pond and
dunked.
A few rotten tomatoes would do wonders for their complexion. They'll run up to you, all chirpy, and say, "Hey, what have you been up to?" You say:
Go to hell.
They'll say, "Did you see the game last night?" You:
Go to hell.
Unfriend them. Un
learn
them. Un
know
them. That's right. "Hey, is somebody here? Did somebody say something? Because there's nobody here. I sure don't see anyone." Wait until they leave. Then lock the door and turn out the lights. Big Freeze. We'll be better off. They were never Yankee fans. They never cared. They were never of the cloth. They don't get to debate on who should be our next secondbaseman. They don't get to vote in our Refsnyder Primary. If you ever find them watching
Centerstage with Michael Kay
, snap off the TV and smash the remote. They are not YES men. They are NObodies.
Listen: It's going to be a long, hard, desperate lonely road. Everybody hates us. We have no friends. We're led by a band of total idiots. We'll probably never see another Yankee World Championship in our lifetimes. We'll never win anything. But as long as we're trapped in this dungeon - without light, without water, without food - the least we can do is a little ethnic cleansing! That's right. Let's tie somebody to a street sign. No compromises! The honorable thing to do is sit here in our own urine, spit on the walls, and DON'T ANSWER THE PHONE. It's just a Met fan, calling to cackle. It won't work. We're happy here. I'm so happy I could sing. Lalalalala... LALALALA... Hear me? This is great! I'm so happy...