I had a meeting this week in Manhattan with a potential new client.

I shined my shoes, put on my blue suit, white shirt, and striped red tie and looked in the mirror to make sure nothing unsightly was sticking up or poking out.

I went to their offices which are in a tower a block or two above Wall Street, right on the East River. I was led by a polite receptionist to a conference room on the 25th floor where she left me to wait alone. Before me was a stunning sunrise view of the Brooklyn Bridge, the Manhattan Bridge, FDR Drive, and all of Brooklyn.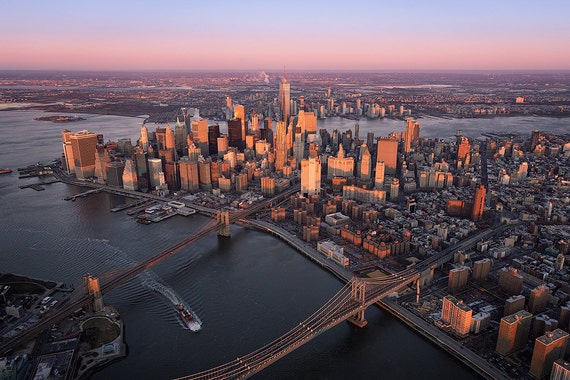 As I stood and waited for the meeting to begin,
I wanted to take out my cell phone and take a picture but I was afraid I'd get caught. It was a first meeting and I was trying to be on my best behavior.
I was joined by the CFO of the company and the head of HR and the meeting began. As time moved on, we were joined by the CIO and some other VP whose role I never quite caught. After about an hour, the CEO himself joined us.
The CEO was a serious but low-key guy. He surprised me with a question I've never been asked before in an initial client meeting. H

e asked:
What is the thing you've done of which you're the most proud?
It's an excellent question because it's open ended and encourages the person giving the answer to think. It's also a question that has the potential to reveal quite a bit.
I thought carefully before answering. While rummaging around the dim recesses of my mind looking for some accomplishment suitable enough to showcase, I found I had to try VERY hard NOT to refer to an event described in a video I came across recently. I somehow
hadn'
t seen this video when it was first released three and a half years ago:
By some miracle of self control, I was able to give a stock answer about helping another firm exactly like theirs launch a new business exactly like the one they want to launch. You betcha, sir, THAT's what I and my company are most proud of!
If we win the client and I get to know them better, I'll give them the real answer.
In the meantime, check out the video. It's pure fun and always will be.